Puppy Info
(to see if we have any puppies currently available please go to the "Litters" tab)
What Our Puppies Come With
AKC Limited Registration – Puppies are sold on AKC Limited Registration intended to be pets.  Per the AKC Limited Registration "means that the dog is registered but no litters produced by that dog are eligible for registration.  A dog registered with an AKC Limited Registration shall be ineligible to be entered in a breed competition in a licensed or member dog show. It is eligible, however, to be entered in any other licensed or member event. These events include: Obedience, Rally, Agility, Tracking, Field Trials, Hunting Tests, Herding, Lure Coursing, Earthdog, Fast Cat, CAT, Scentwork, Junior Showmanship, Trick Dog and CGC."
Puppy food – Our puppies go home on Instinct Raw Boost Large Breed Puppy food.  This is a kibble with dehydrated raw bits mixed in.  Kind of reminds us of Lucky Charms cereal 😉 It can be purchased from Chewy.com and Petsmart.  We have found our adult dogs do best on some version of raw, with our favorite brands for the adults being Stella and Chewy's Raw Blend as well as Answers brand raw patties and/or Answers goats milk.  Dog Food Advisor is a great resource for researching quality foods (www.dogfoodadvisor.com).
Vet Check– Puppies are checked by a licensed vet and given first vaccinations prior to going to their new  homes.  We require all puppies be checked by their new families vet within 5 calendar days of leaving us.
Deworm – Puppies will be dewormed as recommended but this doesn't always guarantee parasite free puppies.
Puppy Blanket – All puppies go home with a blanket with their mother and littermates' scent on it to help with the transition.
Collar – We send every pup home with a nylon adjustable puppy collar that is 9-12 inches in length and 2/5 inch in width.
Puppy Development/Training Puppies Receive Before Going Home
Early Neurological Stimulation (ENS) – ENS performed when puppies are between 3-16 days old provides benefits of improved cardio vascular performance (heart rate); stronger heart beats; stronger adrenal glands; more tolerance to stress; and greater resistance to disease.  The information below is copied from and all credit belongs to the AKC website.
Early Neurological Stimulation (ENS) exercises, which are conducted once daily from the third to the 16th days, a period believed to be a time of rapid neurological growth and development. Even though puppies are very immature during this time frame, they are sensitive and respond to ENS.
The US Military developed this method designed to improve the performance of future military working dogs, according to the Breeding Better Dogs program developed by Dr. Carmen Battaglia, esteemed breeder, judge, seminar presenter and AKC board member.
ENS requires handling the puppies one at a time while performing a series of five exercises. Listed in order of preference, the handler starts with one pup and stimulates it using each of the five exercises. The handler completes the series from beginning to end before starting with the next pup. The handling of each pup once per day involves the following exercises:1. Tactile stimulation – Holding the pup in one hand, the handler gently stimulates (tickles) the pup between the toes on any one foot using a Q-tip. It is not necessary to see that the pup is feeling the tickle. Time of stimulation 3 – 5 seconds.

2. Head held erect – Using both hands, the pup is held perpendicular to the ground, (straight up), so that its head is directly above its tail. This is an upwards position. Time of stimulation 3 – 5 seconds.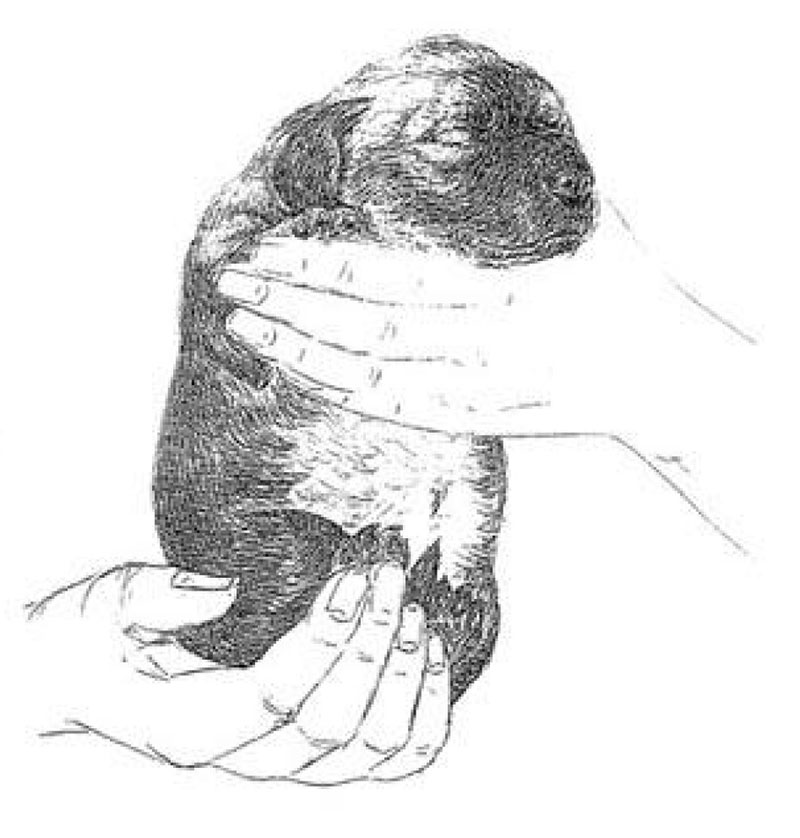 3. Head pointed down – Holding the pup firmly with both hands the head is reversed and is pointed downward so that it is pointing towards the ground. Time of stimulation 3 – 5 seconds.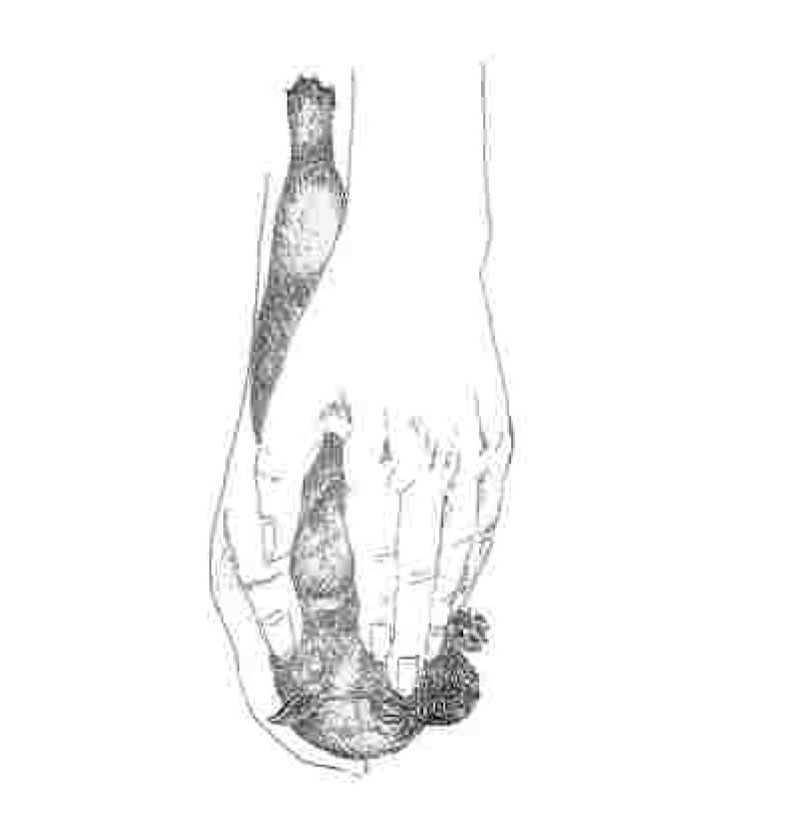 4. Supine position – Hold the pup so that its back is resting in the palm of both hands with its muzzle facing the ceiling. The pup while on its back is allowed to sleep. Time of stimulation 3-5 seconds.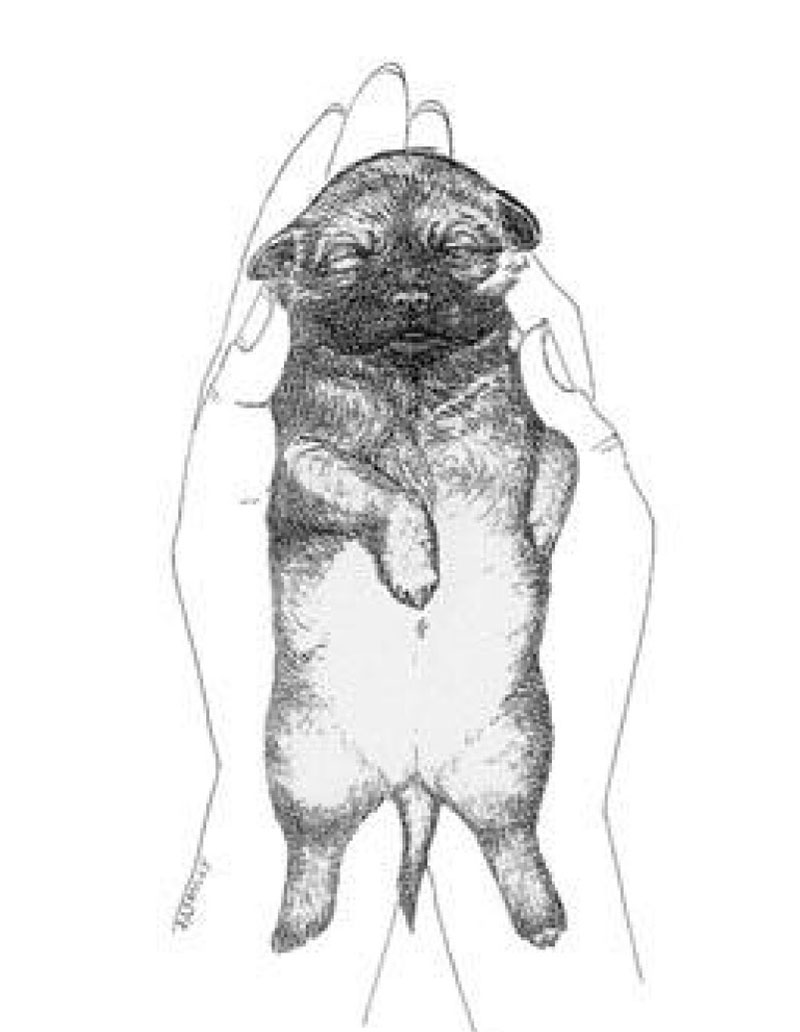 5. Thermal stimulation— Use a damp towel that has been cooled in a refrigerator for at least five minutes. Place the pup on the towel, feet down. Do not restrain it from moving. Time of stimulation 3-5 seconds.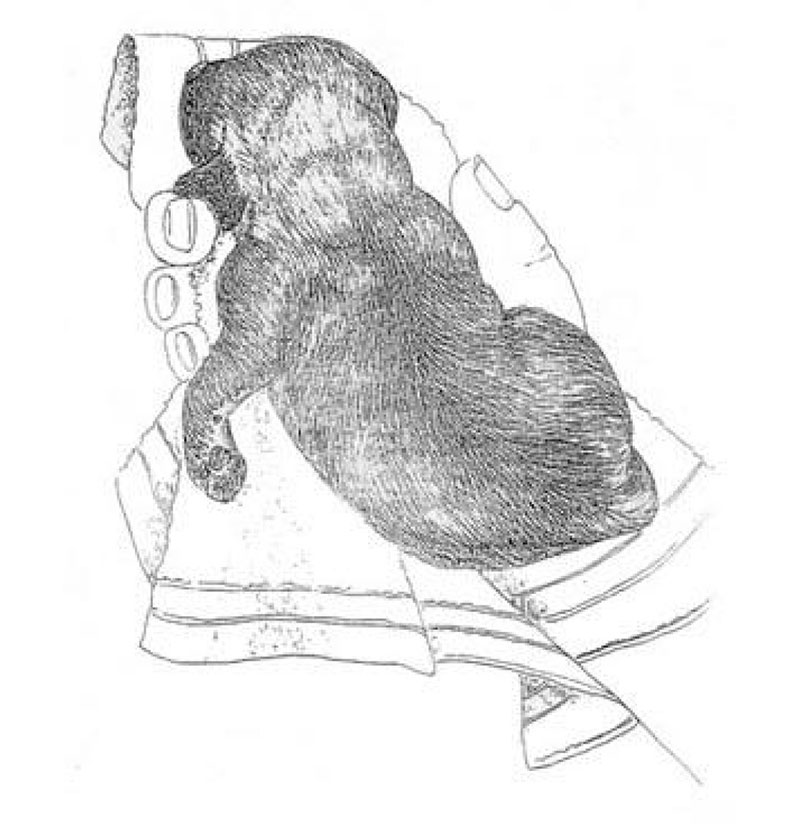 Early Scent Introduction (ESI) – Through our desire for continuing education as breeders we became members of Avidog International and through them discovered that early scent introduction as small puppies can prove extremely beneficial to an adult dog in many ways.  For more on the remarkable benefits of ESI and how it is done please check out this link:
Recommendations/Thoughts
Collar – An 8 week old puppy collar is around 9-13 inches and the average 16 week old pup is around 14-18 inches. We send every pup home with a nylon adjustable puppy collar that is 9-12 inches in length and 2/5 inch in width.  Puppies do vary and if you would like to buy one on your own to have a second collar on hand, we recommend if possible buying the collar after you get your puppy home to get the perfect fit.
Leash – We use a 6 ft leash when we train our young pups. Our preferred leash is made from biothane which is easier on the person's hand, can get wet without destroying or discoloring it, and is very rugged.  We do not suggest a retractable lead for a puppy.
ID– We always recommend going to a local pet store like Petsmart/Petco etc and getting an ID tag that can connect to your puppy's collar and then when he is older, you can order a collar with a plate attached to it that is a bit more permanent and less distracting. Even if you microchip its still a good idea to have a visible collar ID since microchips can only be read by a vet or animal shelter.
Chew Toys– Labs enjoy stuffed animals or something soft to carry around. Our puppies particularly LOVE things that make a crinkle sound.  We usually buy a few different crinkle toys from Chewy. On the other hand, if they are a "de-stuffer", then that will not be acceptable. Kongs then would be the best option or the Mammoth Extreme TireBiter. Raw bones are healthy but risky.  They can break their teeth on a bone. NEVER given them a cooked bone because they can splinter and cause external and internal damage.
Crates – Every family needs to have a crate for the puppy/dog to sleep in or be in when they are not around if not trained. We start crate introduction with every puppy so that they will hopefully not HATE being in a crate, although some will take longer to acclimate. We also highly recommend feeding them in their crate to make their crate more desirable. We suggest that you crate in intervals through out the day, usually around their nap time, that way during the night, it will not seem as bad.
24″ for puppies is a typical choice of many, while 36″ to 48″ is preferred for adults.  Some crates can be purchased large and an adjustable wall put up to make the useable space smaller while potty training/puppy stage and then wall is moved as the puppy grows.
Wire Crates we suggest:
Precision Pet Two-Door
Amazon Basics Double Door
MidWest Homes iCrate Double Door
Travel Crates we suggest:
Petmate Vari Kennel
Ruff Tough Kennels
Dakota 283 Dog Kennel
Gunner Kennels G1 Large
Harness – We recommend Kong Harnesses.  These harnesses stay on better with pulling and tugging and have a handle which can come in handy.  They come in different styles like reflective and padded so be sure to pick the style that best suits your needs.  Not all retailers carry them but we purchase them at Petsmart.
Beds – There are MANY beds to choose from out there and our 2 favorites are Kuranda (www.kuranda.com) and Molly Mutt (www.mollymutt.com).  They are 2 different styles, Kuranda sits up off the ground and is a good way to teach your puppy the "place" command.  You will see Kuranda type beds in many doggie daycares.  Molly Mutt beds are nice because you stuff them with whatever you choose.  We stuff ours with sleeping bags.  The nice part about the Molly Mutt beds is that you can throw all the parts in the washing machine.  A feature we really like to help keep the house and the dog environment very clean.
Shampoo – We have found Earthbath dog shampoos to be our favorite. (www.earthbath.com) It cleans very well yet leaves our dogs fur soft and shiny even after being covered in mud from a hunt test or from our farm.  Earthbath describes their shampoo as "What goes into our products is just as important as what doesn't. This product contains no soap, gluten, DEA, parabens, synthetic dyes, sulfates, or phthalates, and is animal cruelty free, for a better bath every time."  It comes in many different formulas and our puppies are bathed in it prior to going home.  It can be found at Chewy.com as well as many other retailers.
Training – In our journey we have found that some of the best pet trainers/classes in our area are through local doggie daycares.  The trainers are fabulous and typically have nice facilities.  When our dogs were puppies we considered a big box store training but we observed a class and it seemed chaotic with the shoppers all around.  However, it may be different in your area so we would encourage you to find a trainer/class that you feel most comfortable with.  AKC has a STAR puppy program (www.akc.org/products-services/training-programs/canine-good-citizen/akc-star-puppy/) as well as a Canine Good Citizen certificate (www.akc.org/products-services/training-programs/canine-good-citizen/) that we would strongly encourage you to achieve.  You can find more info on the AKC website in the links mentioned as well as info in the puppy folder that we will be sending home with the puppy.